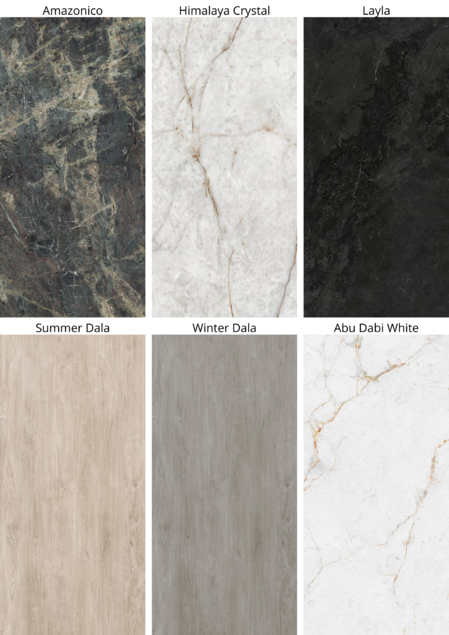 Nieuwe kleuren NEOLITH - SIX.S
BMB stelt U graag voor: de 6 nieuwste kleuren van NEOLITH: Abu Dhabi White, Amazonica, Himalaya Cristal, Layla, Summer Dala en Winter Dala (gekend als de collectie 'SIX.S').
Neolith® launches its new Six•S collection, demonstrating the material's massive architectural potential and showcasing the brand's unrivalled design techniques.
This new, responsible range, influenced by the ongoing COVID-19 pandemic, evokes six essential Neolith® characteristics:
Solidary, Sanitary, Strong, Stylish, Sensory and Sustainability.
Finishes + dimensions:
Abu Dhabi White: silk + decor polished: 0.6 + 1.2
Amazonica: slate + decor polished: 0.6
Himalaya Cristal: ultrasoft + decor polished: 0.6 + 1.2 + 2
Layla: slate + decor polished: 1.2 + 2
Summer Dala: silk + decor polished: 0.6 + 1.2
Winter Dala: silk: 0.6 + 1.2
0.6 = 323 x 153
1.2 + 2 = 323 x 163